About Us
---
Our Practice

At its core, sex work, like artwork, is about the interplay between fantasy and reality, intimacy and lies. The Veil Machine, like the sex worker and artist, manipulates through masks. Our group uses a relational and intimate practice to explore these dynamics through art actions.

Our central question is: when we pose sex work as a radical art practice, what new worlds are possible?


---
Core Producers
Sybil Fury
Empress Wu

Empress Wu
(she/her) is the chaos-for-pay alter ego of MJ Tom, an NYC-based artist and creative producer interested in investigating alternative modes of kinship available via sex work, queer s/m, and digital landscapes. In addition to Veil Machine, she organizes events and exhibitions for
Kink Out
and
Red Canary Song
. She and her work have been featured at the Leslie Lohman Museum, MoMA PS1, and the Performa Biennial. She can also be found on
Twitter
and
Instagram
.
Niko Flux
Niko
(she/her) is a persona created through sex work, but destined to make art. She explores intergenerational lineages, queer surreality, subterranean other selves, and cats. Her work has appeared at the Leslie Lohman Museum (2019), Chinatown Soup (2018), and Wild Embeddings (2018). She has performed with the sex worker art collective Stigma Unbound, and works with the organization
Red Canary Song
. Her curatorial debut was Blood Money (2018). Connect with her on
Twitter
and
Instagram
. Her CV is
here
.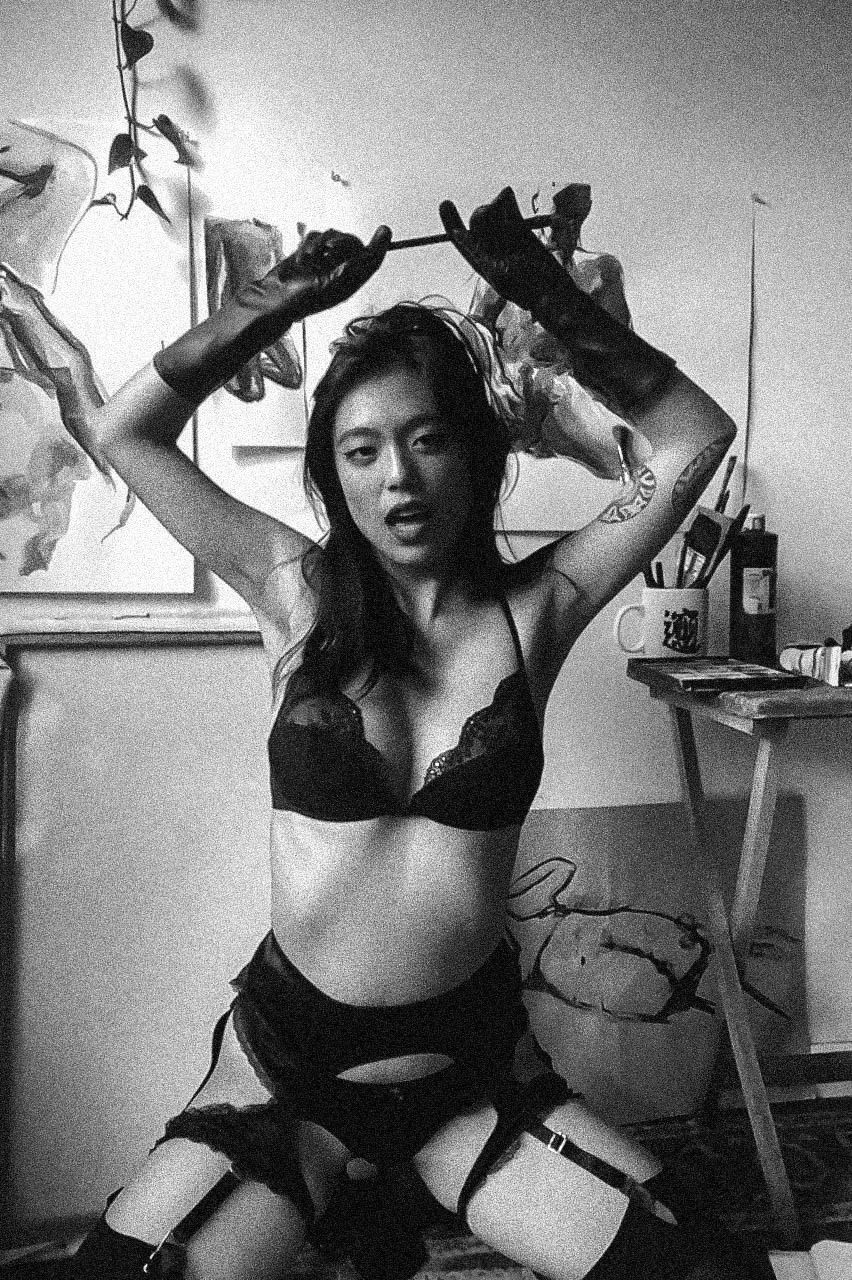 ---
Team
TBA
---